Relax under the stars in our wooden tub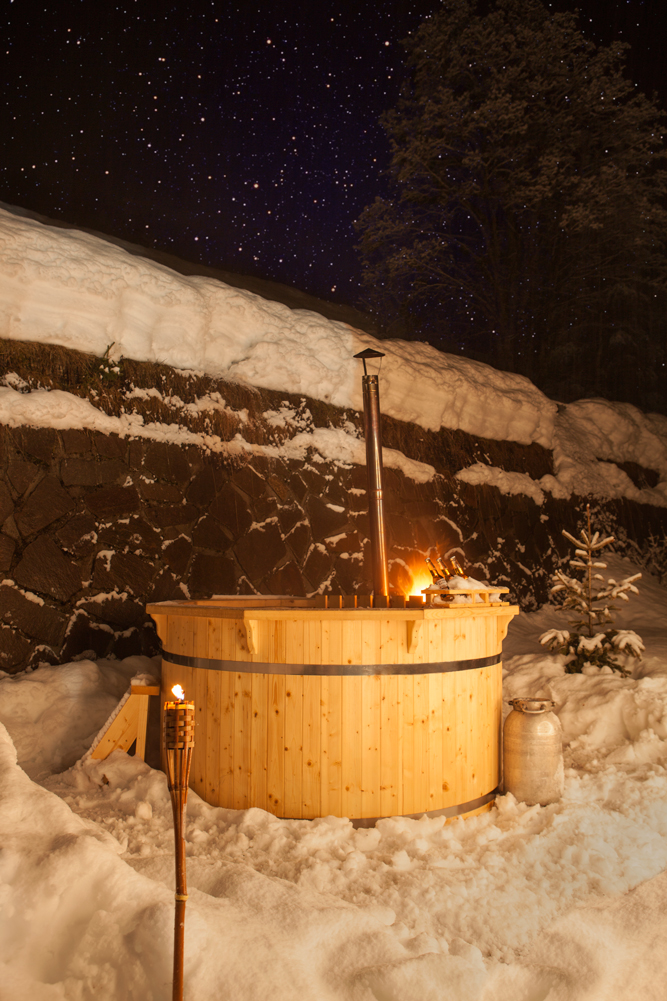 There is something special when in winter temperatures are below and you are enjoying a 37°Celsius warm bath under the starry sky. The wood-fired hot tub for up to six people is not only wonderfully relaxing but is also fun. A beer and the feel-good barometer rises to a I will not get out of here-feeling.
You can book our wooden tub or Zuber, as called in German, in advance and we heat it up in the afternoon so that the hot bath after a long day of skiing is ready to jumo in. This realxing time can take up to a few hours as the heated wooden tub offers long-lasting warmth. Stay in and relax! Experience a unique outdoor bathroom, where snowflakes melt while you're enjoying your bath.
Our wooden tub stands for a particularly natural bathing experience. It is heated with wood and is completely chlorine-free and therefore absolutely skin-friendly. We maintain our water with active oxygen. So the relaxing bath is even a joy for your skin. You can book the hot tub for 30€.